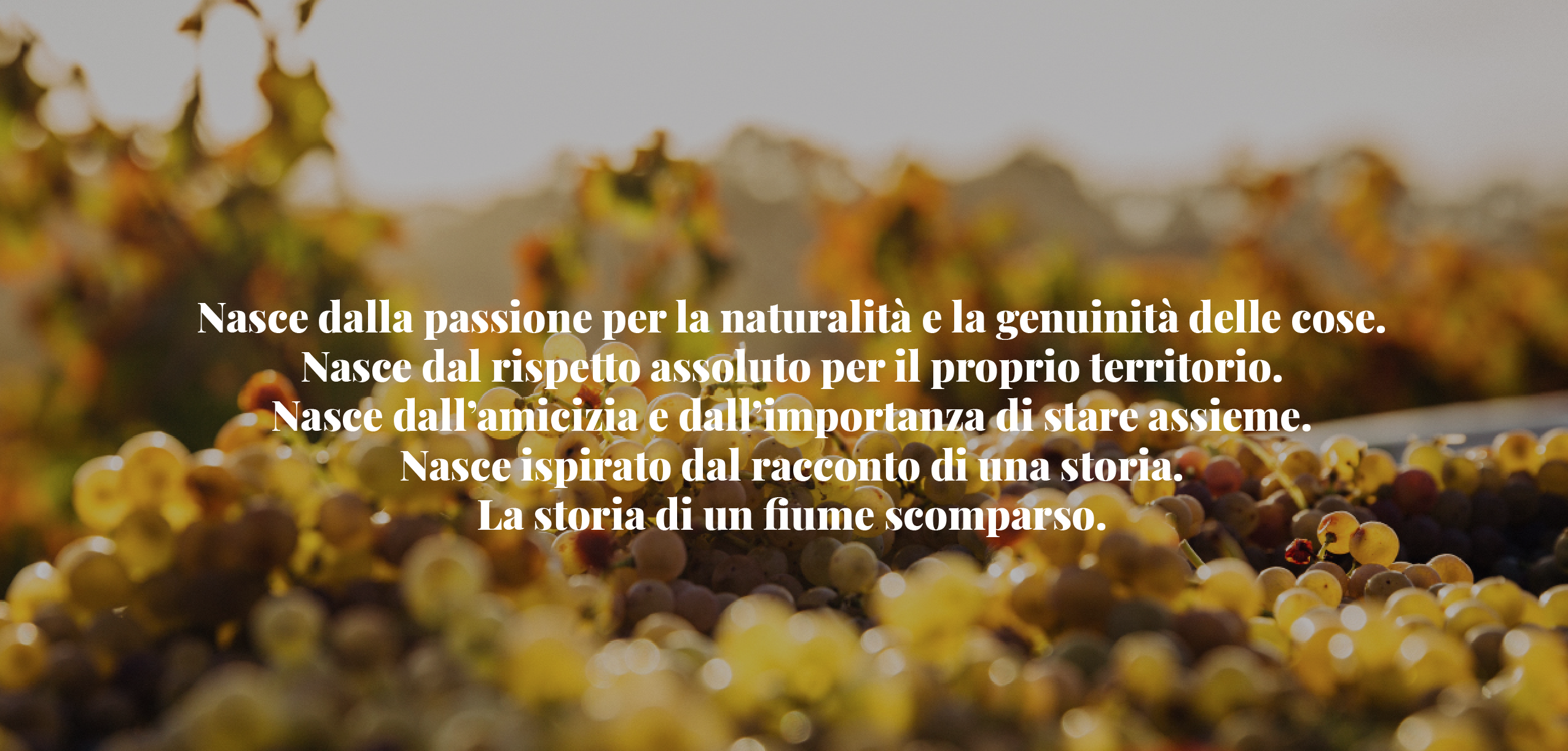 A long time ago in the lands of the Rabiosa River our people lived serene. In my youth, it was hard to meet a person who didn't whistle or hum. The song was the soundtrack of our existence. Nowadays nobody sings here anymore.
The Rabiosa disappeared from the maps, becoming the Fratta, whose water conveys to the sea all the pollution of the industrial activities of the Pedemontana area.
In everyday life, a lively interest was shown among young people between the recollections of the past and the difficulties of the present. Our project is born to make a tangible contribution to return to a better society in the name of the rediscovery of friendship as a key value in the construction of strong values capable of overcoming insurmountable obstacles on their own. But also to rediscover the concept of "love" in all its meanings. The Rabiosa Società Cooperativa Agricola wants to be a reference point among the farmers in this area and for those who want to return to the land.
The name LA RABIOSA comes from the novel by Alessandro Tasinato, whose leitmotif is the strong desire (need) to get out of the net that, with its clichés and its inability to adapt to the evolution of life, imprisons us in a world adrift. The loss of a territory, attacked by man and his greed that makes him blind and makes him no longer aware of the seriousness of the wounds inflicted on his territory, gives rise to help our land with environmentally friendly agriculture, which is economically sustainable and capable of improving the quality of life.
There are two ways of production, regarding food industry.
One is to look only at the economic side without looking over your owb nose. In this way the productions become more and more dependent on the exasperated use of the chemistry (phytochemicals, fertilizers, herbicides, stimulants…) without worrying about the saturation of the soils, the environmental degradation and the sustainability of the system.
The other one is to reconcile economic and environmental sustainability. For this reason we choose indigenous products that allow us to produce in the most natural way possible.
We chose the latter. We are not saints or heroes but only a group of friends who believe that life is the first value of every initiative and consider money only as a means of supporting our needs without ever forgetting those of future generations.
.