The approaches to this cultivation operation are very varied and depend mainly on the area, the company objectives, the vine and the form of breeding.
In general we can say that "winter pruning has two objectives: to ensure a constant balance between quantity and quality of grapes produced and to ensure the ability of the vine to regenerate".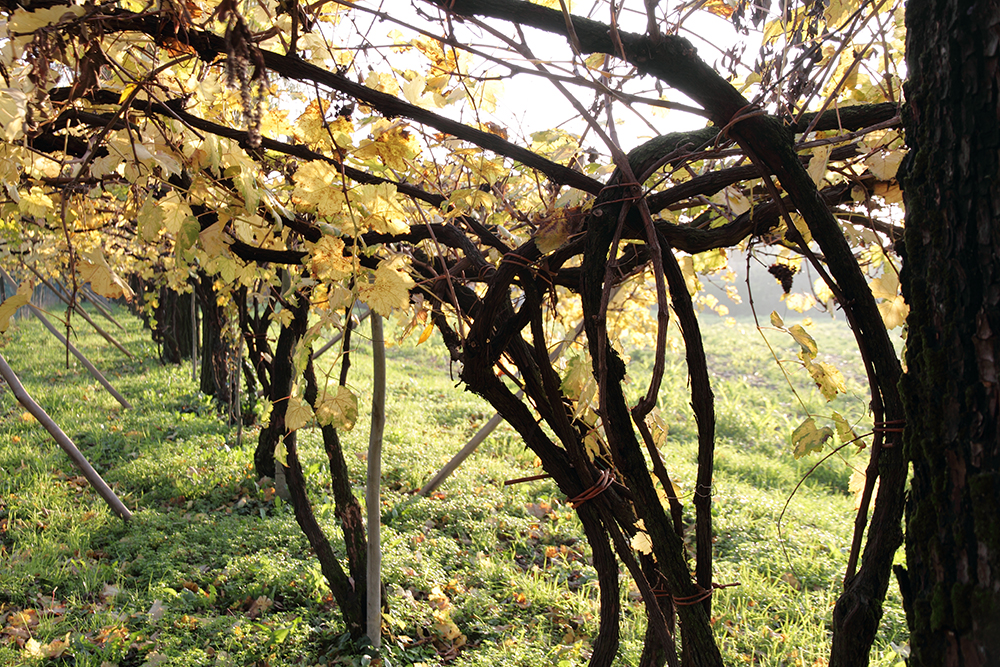 Let's see what are the salient aspects of pruning:
 
Gems
How many gems should I leave?
The number of buds depends on training system. For breeding system like Guyot, the number corresponds to the amount of gems present on the branch that covers the distance between a vine and the other on the row.
In breeding forms that involve short pruning, such as spurred cord, the pruner leave more buds for spur (in any case not more than three buds).
The number of buds then depends on the fertility of the variety, which is determined by its genetics. In general, for all c vines, maximum fertility is achieved starting from the fourth-fifth node of the basal branch remaining relatively constant for subsequent buds. The pruner must therefore know that, with basal buds having a high fertility, he can apply both short and long pruning. On the other hand, on vines with poorly fertile basal buds, long pruning is an obligation. It follows that even how to leave the gems is important. Leaving ten short spurs of two gems each or keeping five spurs longer of four gems each is not the same.
Cuts
Cuts should done preferably on one-two year old wood, so that the plant is able to heal the wound quickly and effectively (it is not a simple process for the vine which, unlike other ornamental arboreal species is not specialized for this function). The more the cut insists on old wood, the more there is a risk of causing damage in case, for example, of frosts. When the branches are removed, it is always necessary to respect the crown buds, which ensure the renewal of the plant.
Period
Winter pruning starts in November from the fall of the leaves and lasts till the vegetative recovery in April. However, timing should not only include practical and organizational considerations, but also health ones. The pruning cuts are the main gateway for fungi responsible for the bait sickness and therefore pruning at the beginning of winter leaves a very large time window to the fungi to settle. That's why it's better to prune close to spring, so that the plant is able to isolate the severed parts more quickly and thus prevent the fungi from spreading.
Pruning residues
If there are no plants affected by wood diseases in the vineyard, the best choice is to chop the vines in order to contribute to the fertility of the soil. In case there are problems of black wood or bad bait must immediately remove the branches.