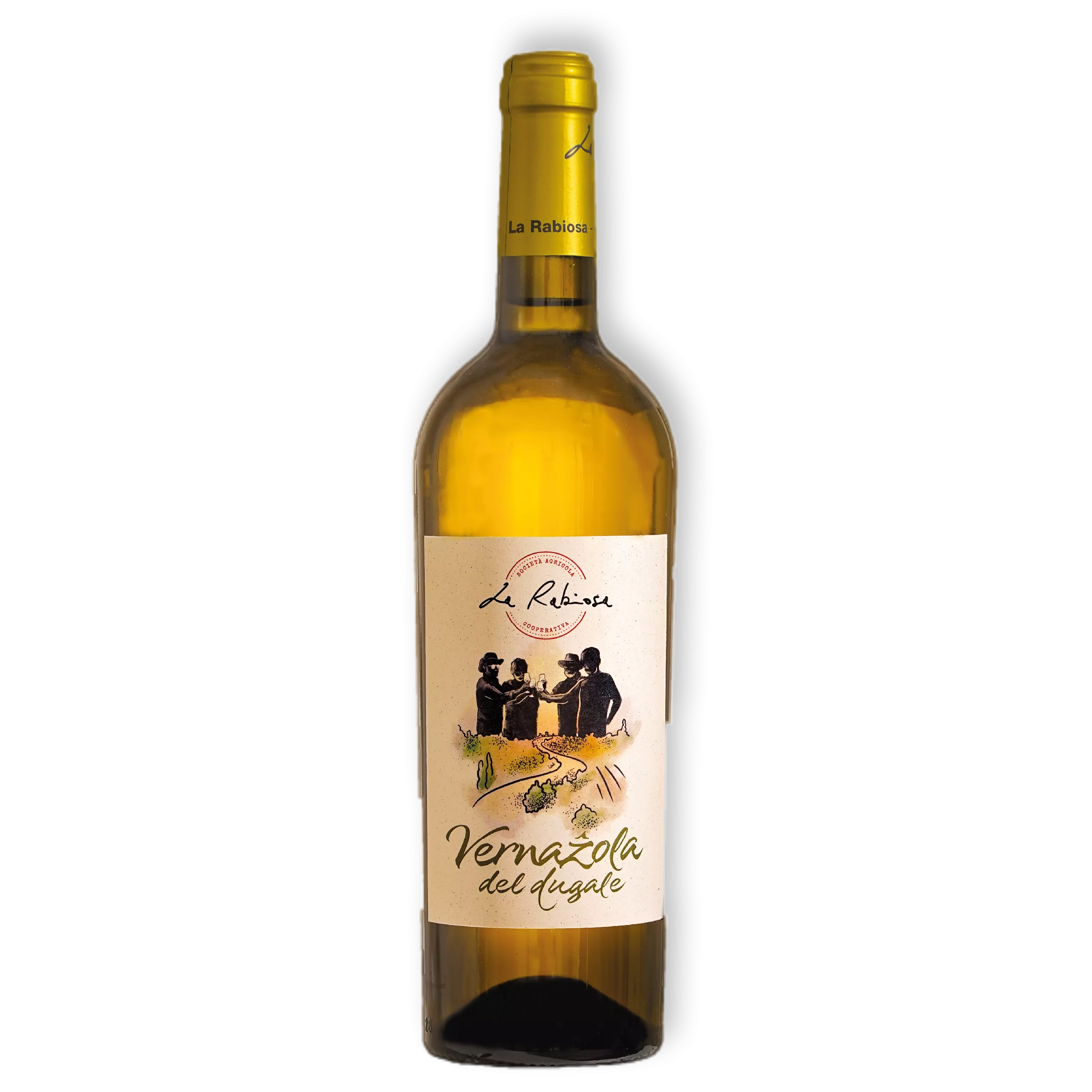 Vino bianco
Grape Variety: Bianco Veneto
Vineyards: Dugale
Number of Ha: 1
Type of soil: Sandy – Silty
Growing system: Double bendig canes (called also cappuccina)
Harvest: Manual
Vinification: In white, on fine lees
Aging: About 9 months in cement tanks
Alcohol: 12.5% vol
Acidity: 5.00 g/l
Residual sugars: 2 gr / l
Available formats: 0.75 l
ORGANOLEPTIC PROPERTIES
The color is a deep straw yellow. On the nose there is a bouquet of yellow fowers and fruits, like boom and ripe plums.
In the mouth there are notes of plum, pear and yellow apple. The fnish has a good acidity due to a slight vegetal note.
PAIRINGS & SERVICE
Perfect pairing with white meats, vegetables and fish soups, as well as other fsh dishes.
Serving at 12 °
Serving at 16/18°
You may also be interested in