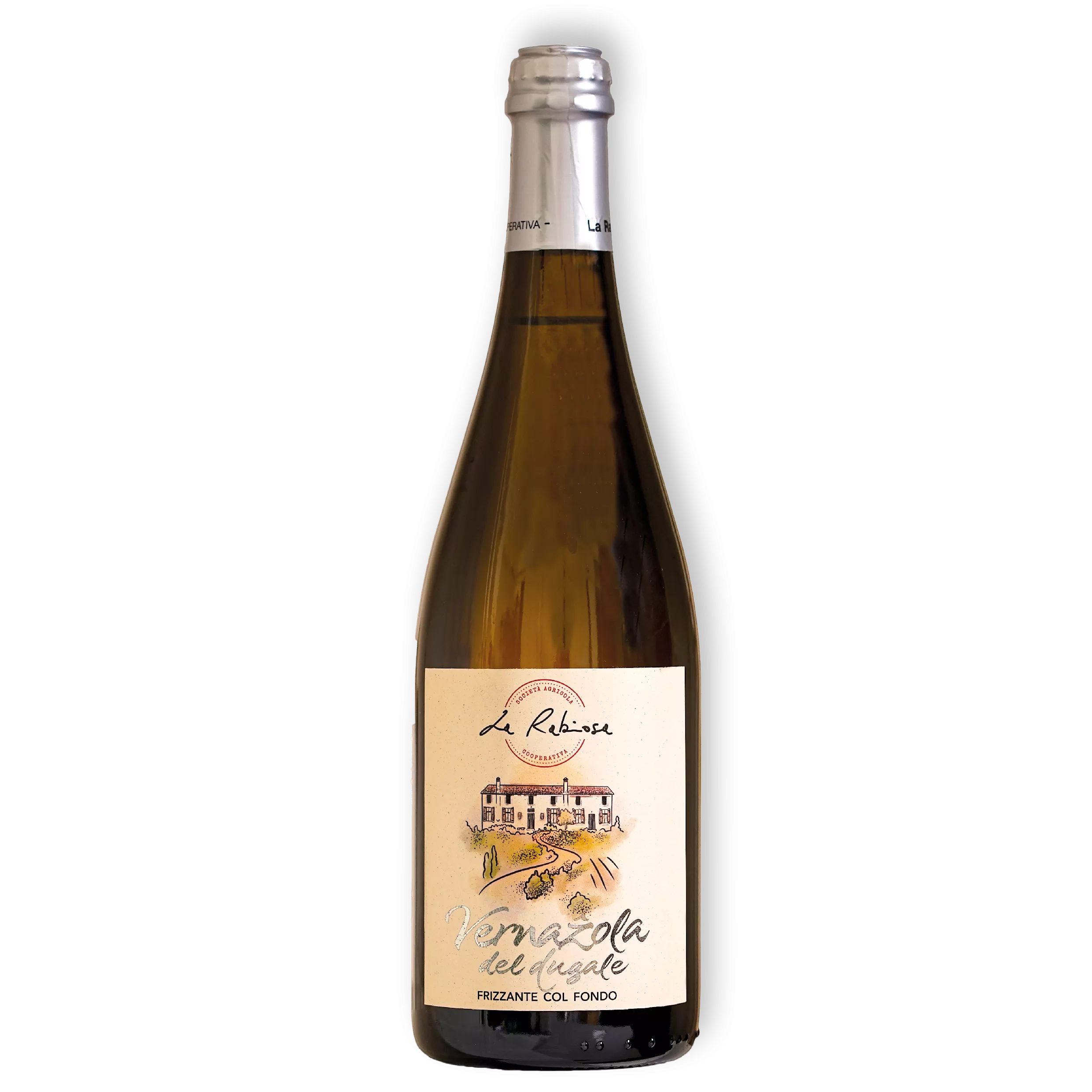 Vino Bianco frizzante col fondo
Grape Variety: Bianco Veneto
Vineyards: Dugale
Number of Ha: 1
Type of soil: Sandy – Silty
Growing system: Double bendig canes (called also cappuccina)
Harvest: Manual
Vinification: In white, refermentation on yeasts in the bottle
Aging: About 9 months in cement tanks 
Alcohol: 12% vol
Acidity: 5.00 g/l
Residual sugars: 2 gr / l
Available formats: 0.75 l
ORGANOLEPTIC PROPERTIES
The color is deep straw yellow that revel the good maturation of graphe. The nose reveals notes of golden apple, pear, lime and ginger. On the palate there are notes of apple and lime, followed by one lactic and bread crust.
Finish is dry and citrusy.
PAIRINGS & SERVICE
Perfect as aperitif, as well as with all fsh dishes, especially raw.
Serving cold at 8 ° / 9 °
You may also be interested in