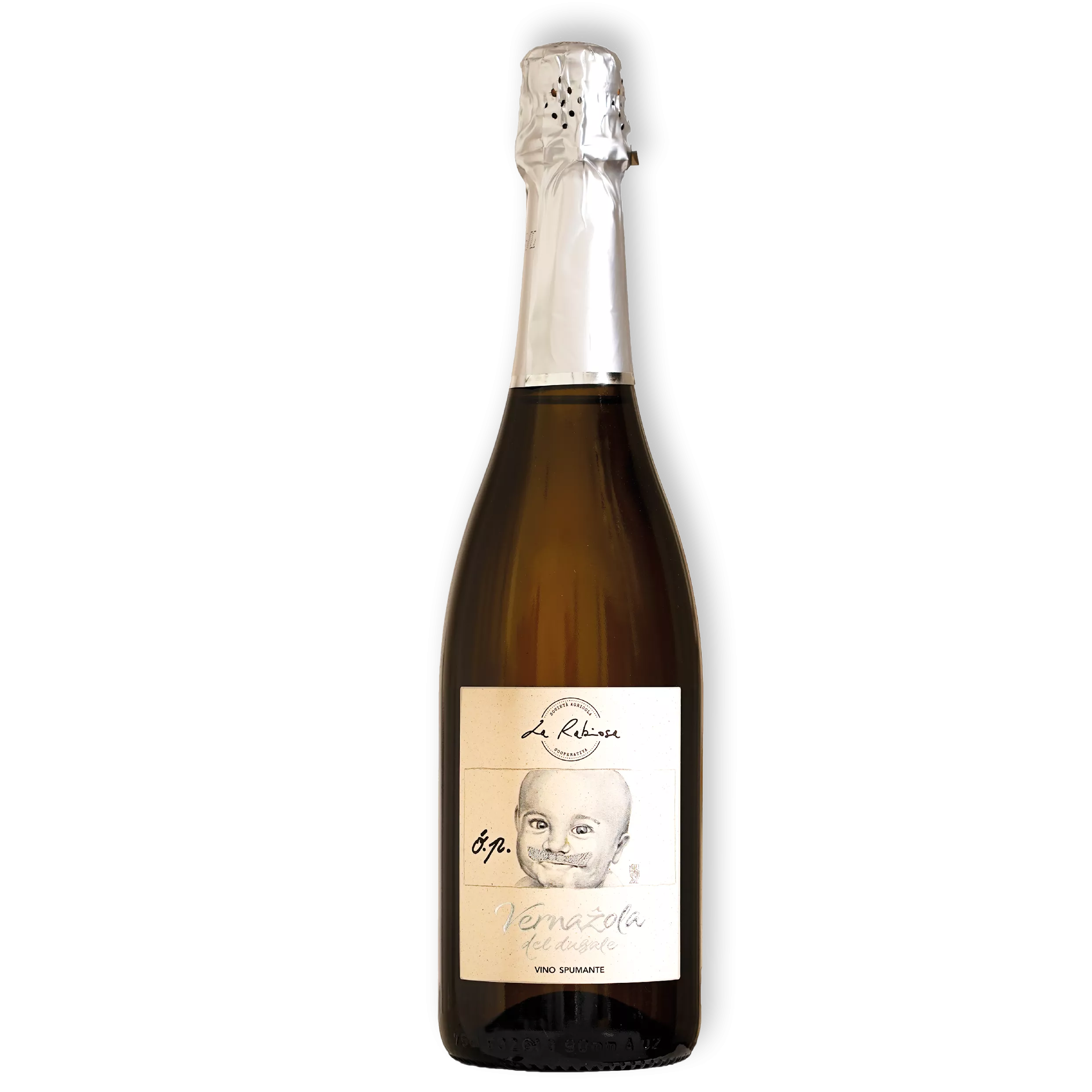 Vernazola del Dugale o.p.
Vino bianco spumante
Grape Variety: Bianco Veneto
Vineyards: Dugale
Number of Ha: 1
Type of soil: Sandy – Silty
Growing system: Double bendig canes (called also cappuccina)
Harvest: Manual
Vinification: In white, on fne lees
Aging: About 7 months in cement tanks
Alcohol: 12% vol
Acidity: 5.00 g/l
Residual sugars: 2 gr / l
Available formats: 0.75 l
ORGANOLEPTIC PROPERTIES
Straw yellow color, with vivid golden refections; fine froth, with an elegant and long-lasting perlage. The long fermentation gives elegant and persistent aromas, which refer to fowers and fruits of great fnesse and consistency. 
Smooth savoriness that suggests a slow intake, to fully enjoy the almond notes made fresher by the perlage.
PAIRINGS & SERVICE
Excellent wine as a fresh aperitif or with fruit appetisers.
Serving at 10°/12 °
You may also be interested in